Cressi Palau SAF Mask Fin and Snorkel Set - L/XL
SKU: PALSL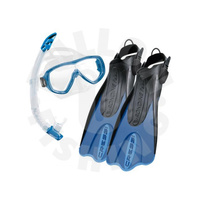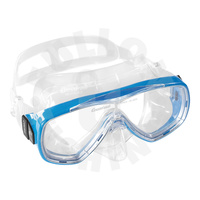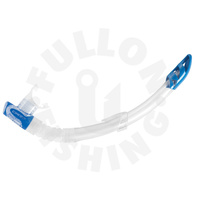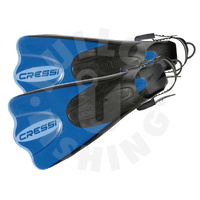 ---
The Cressi Palau SAF Mask, Fin Snorkel Set is a great value combo for recreational snorkeling. This set is dynamite for taking to the islands and snorkeling the reefs. The combination includes the Cressi Palau short Adjustable Fins, Cressi Gamma Snorkel and Onda Mask. The set comes with a handy travel bag for easy storage.
Palau Short Adjustable Fins
Features:
Palau SAF (Short Adjustable Fin) are very special fins, designed for swimming and snorkeling, but above all for all those who practice water sports and that only need the fins in particular situations.
For example for those who practise all kinds of surfing and windsurfing, rafting, canoeing etc. and also for those who practice their favourite sports offshore.
Palau SAF has a very soft, short blade and a foot pocket that allows it to be put on in seconds, even when in the water. What is more, the foot pocket has been designed to accommodate at least 3-4 consecutive sizes and allow the fin to be worn over thin footwear.
The strap has a strong ring on the upper part to allow reversal of the strap itself or to fix the fins to the body or the equipment.
Specifications:
Size | EU | UK
- XS/S | 35/38 | 2/4
- S/M | 38/41 | 4/7
- M/L | 41/44 | 7/10
- L/XL | 44/47 | 10/13
Cressi Onda Mask
Features:
This mask has a single tempered glass lens, and is designed for snorkeling, swimming and scuba diving.
The skirt is made from soft hypoallergenic transparent silicone.
The visibility provided by the single lens and the unusual shape of the frame extends in all directions.
Excellent seal on many face types, average internal volume.
Quick-release strap buckles.
Specifications:
Lens: 1 Tempered Glass
Sizing: Adult
Buckle: Easy Adjustable
Frame: 100% Silicone
Mask Size:
Width | Height
- 130mm | 106mm
Cressi Gamma Snorkel
Features:
Profiled guard: this drastically reduces water intake and splashing from the top without blocking breathing.
Adjustable attachment: system of quick-attachment to the mask strap, which runs along the snorkel bore for perfect positioning.
New drainage well: this draws all the remaining water to the bottom end of the tube, preventing all blockage to breathing.
Internal elliptical valve: the elliptical valve optimises water drainage, making it quick and easy to purge the snorkel.
Be The First To Review This Product!
Help other Fullon Fishing users shop smarter by writing reviews for products you have purchased.